Culligan of Billings
You could give your people Culligan Water.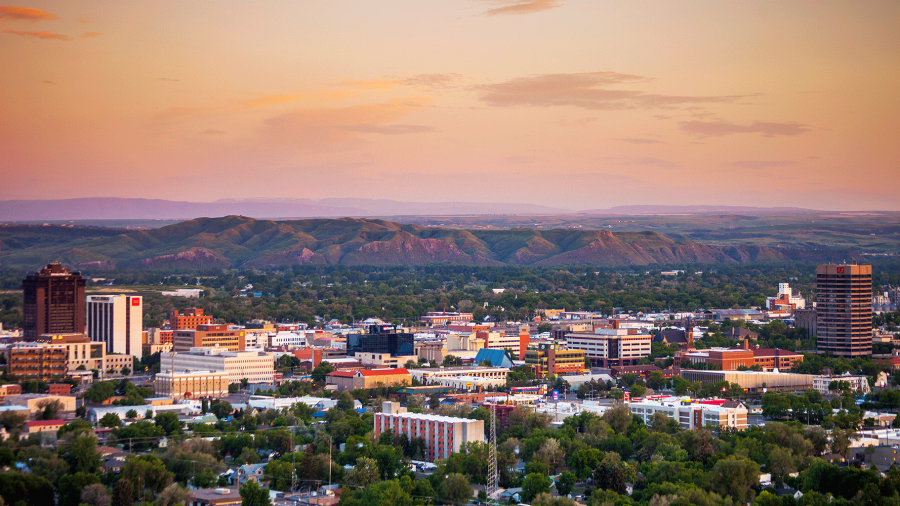 Your Billings Water Experts
A family-owned business serving the Billings and Laurel communities for more than 40 years, our team provides custom solutions to common water problems including hard water, water contamination and staining or smelly water.
With the largest and most qualified service department in a three-state area, we are equipped to handle both residential and commercial water treatment needs. In addition to the installation and ongoing service of equipment such as water softeners, reverse osmosis systems, deionizers and other filtration systems, we provide bottled water options for both homes and businesses.
Our office is open from 8:00 a.m. to 5:00 p.m. Monday through Friday. We also offer emergency service after hours or on weekends and holidays. If you have any questions regarding equipment or water testing, our local water experts can provide a wide variety of in-home appointment times to fit your busy schedule.

---
Reviews for Culligan of Billings, Montana
---
04/19/2022
Extremely responsive and knowledgeable! Chris knows his stuff. I appreciate the opportunity to rent a system rather than immediately having to purchase a very expensive solution. Thank you!
---
04/19/2022
I appreciate the help I received from Jennifer. She really knows what the customer is looking for, when I wasn't sure. It is my first time ordering water and just recently soft salt for the water conditioner and not knowing what I need I knew she would be able to assist me. Everyone at Culligan Water are very friendly, knowledgeable, and professional!
---
05/13/2022
They are the best to work with! Their staff is very professional and courteous.
---
04/05/2022
The gentleman that was sent to our house was very knowledgeable and helpful. Made the service a great experience.
---
08/19/2021
may also use on facebook if you like
---
---
Hey Culligan!
Hours
Monday: 8:00 AM – 4:30 PM
Tuesday: 8:00 AM – 4:30 PM
Wednesday: 8:00 AM – 4:30 PM
Thursday: 8:00 AM – 4:30 PM
Friday: 8:00 AM – 4:30 PM
Saturday: Closed
Sunday: Closed
Areas We Serve
Absarokee, Acton, Angela, Ashland, Ballantine, Basin, Bearcreek, Belfry, Bighorn, Billings, Birney, Boyd, Bridger, Broadview, Burlington, Busby, Byron, Cody, Colstrip, Columbus, Cowley, Crow Agency, Custer, Deaver, Decker, Edgar, Fishtail, Forsyth, Frannie, Fromberg, Garryowen, Greybull, Hardin, Hathaway, Huntley, Hyattville, Hysham, Ingomar, Joliet, Lame Deer, Laurel, Lavina, Lodge Grass, Lovell, Manderson, Meeteetse, Melstone, Molt, Musselshell, Nye, Otter, Otto, Park City, Pompeys Pillar, Powell, Pryor, Ralston, Rapelje, Red Lodge, Reed Point, Roberts, Roscoe, Rosebud, Roundup, Ryegate, Saint Xavier, Sanders, Shell, Shepherd, Worden, Wyola, Yellowstone National Park, Yellowtail
Learn more about how you can have better water.
Latest
Blog Posts
Be in the know with your H2O! Get a free water test from your local Culligan Water expert. FREE WATER
Give the gift of great-tasting, high-quality water this year! Get started with a free water test from your local Culligan
They are the best to work with! Their staff is very professional and courteous.

Bob Wicks
- Culligan Customer